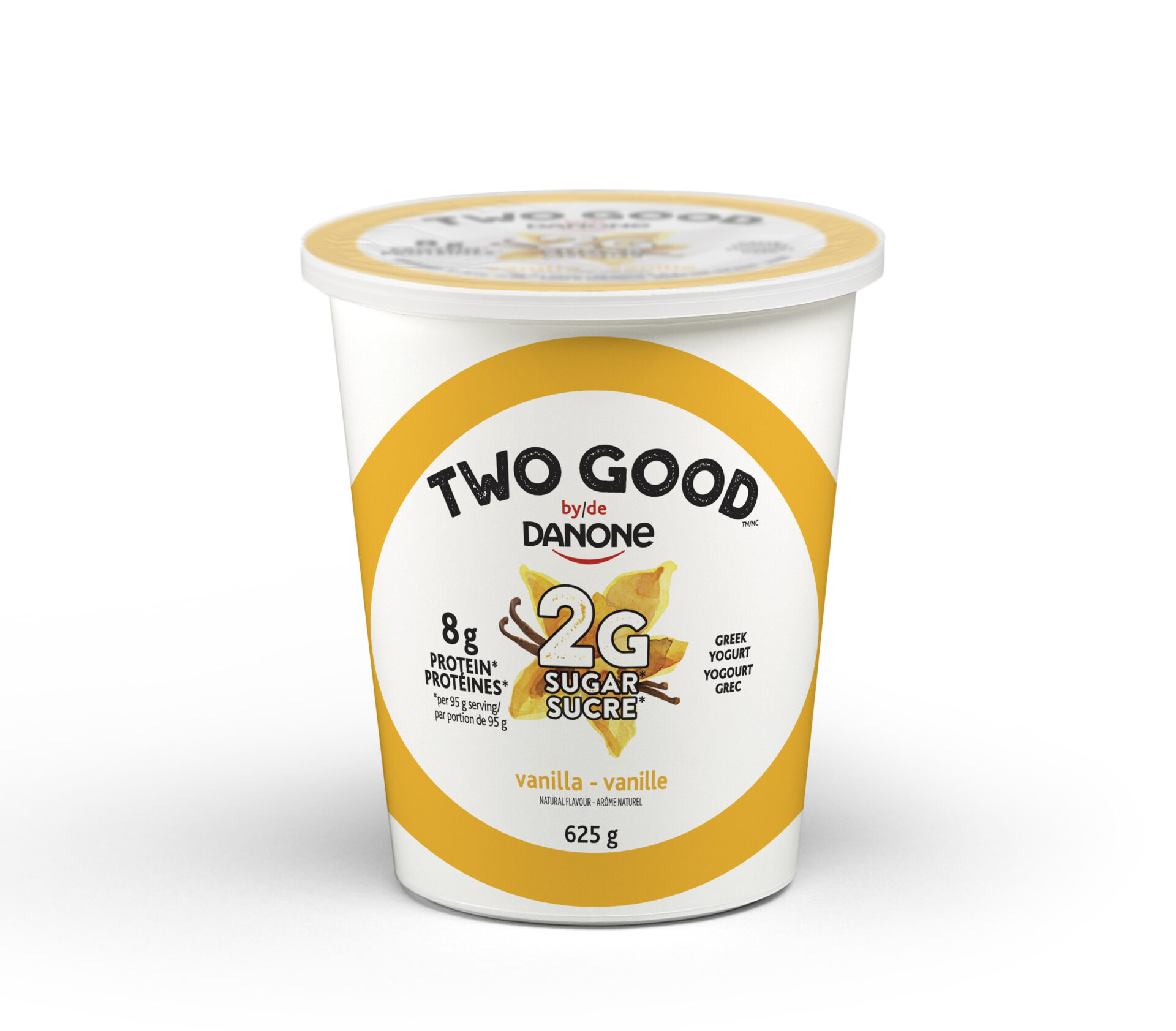 Vanilla Greek Yogurt with Low Sugar
Discover the all-new low sugar, high protein vanilla Greek yogurt you and your entire family can enjoy any time of the day. Two Good delivers the delicious, creamy goodness you love in a classic vanilla flavour. Using a unique filtration process that allows us to remove most of the sugar from milk, we've produced a creamy vanilla Greek yogurt with just 2 g of sugar per 95g serving. With its low sugar and high protein content, take a moment and treat yourself with Two Good's smooth and irresistible vanilla Greek yogurt.
Per 1/3 cup (95 g)
Calories 60
% Daily Value*
---
Fat 1.5g
2%
Saturated fat 1g
5%
Trans fat 0g
Carbohydrates 3g
Fibre 0g
0%
Sugars 2g
2%
Protein 8g
Cholesterol 10mg
Sodium 20mg
1%
---
Potassium 50mg
1%
Calcium 75mg
6%
Iron 0mg
0%
*5% or less is a little, 15% or more is a lot
---
Ingredients
Ultrafiltered skim milk, Water, Cream, Sugars (cane sugar, carrot, pumpkin and apple juice (for colour)), Tapioca starch, Natural flavour, Lemon juice concentrate, Gellan gum, Stevia extract, Salt, Active bacterial cultures.
---
---